Want to get more visitors and customers to your website??, Planning to do search engine optimisation to improve search engine ranking in internet. The question is which one we should consider. There are 1000's out there. And the effort to bring better search engine ranking is same for big one and small one. However the result is different
what are the most popular search engines

Well the above points will lead you to the question, what are the most popular Search Engines??. So I am listing here the most popular search engines in order
————————
How to Improve Search Engine Position
Want to improve your Search engine result position?? Then this post is for you http://sajith.snydle.com/search-engine-ranking.html
————————–
Top 15 Most Popular Search Engines
5 Most popular Search Engines
If when we think about the amount of search volume handled by most popular search engine we will find that more than 90% of english searches are handled by 5 most popular search engine. So when you do search engine optimization you must concentrate 90% of you effort for this search engine. Then only your 90% effort concentrating on 90% volume. With that in mind I am giving you first 5 search engines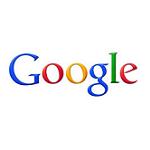 67% US Search and 88% global search
Google is undoubtedly the market leader in search business. They control 67% of searches in USA. Google is the number one search engine int the world. Google Control 88% of world search traffic and it is number one advertising company in the world. So if you want serious visitors make sure you are subscribing to Google analytic  join to their webmaster tools to confirm Google robots see your pages properly
Compete Rank :1     Quantcast Rank :1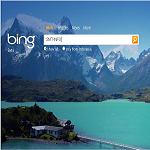 15 to 20% (together with Yahoo Bing controls around 25 to 30%)
After microsofts lot of attempts to catch google in search business in the form of msn, live. Finally they settled it with the name Bing. Any way they are holding the ground and growing slowly. Now they control around 15 to 20% of search share. Yahoo search result is supplid by Bing. So when you do optimizing for bing you doing it for yahoo also.
Alex Rank: 16 Compete Rank :16 Quantcast Rank :11
10% (average) – (Good volume in USA)
Yahoo was the leader in search engine in once upon a time. They did lot of bad steps in the business  and lost their share in search. Website owners has to pay money to yahoo for consideration in yahoo directory.(what happened to yahoo directory??). Even though google was willing to sell them self they refused it. Not only that they popularized google at their portal without having any contract or getting partnership in google.com.  Not only that they scraped their superior technology for Bings new technolgy. I remember at that time yahoo searches were competing with google for relavance. But all are gone and now they are sitting with old memory. As per searchengine lands latest article about world wide search engine traffic they only have mere 5%
Alex Rank: Yahoo ranks 4     Compete Rank :28   Quantcast Rank :28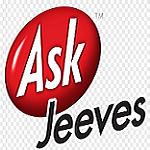 Ask once dominated its fans. It was know as Ask Jeeves a question answer type portal combined with search engine. However they could not compete with Google's superior algorithm and popularity. In 2010 they shut down their search engine and started outsourcing from Google. So basically you get Google result mixed with its search query answer from their data base
Quantcast Rank 14  Alexa Rank: 52   Compete Rank :11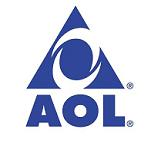 AOL america online is one of leading portal in USA. The traffic is mainly from USA and the quality of traffic also very good. So if you are doing business with American then make sure that you are appearing in their search result.
Compete Rank  336   Quantcast Rank   240 | Alexa Rank. 66. (But in USA 16)
10 most popular search engines
The Below is other 5 most popular search Engines (5 – 10)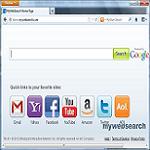 It is another search engine with around 20 million searches monthly. The have toolbar which is bundled with lot of free software and when you install that free software these toolbar also get installed. For that people are considering as malware. Google is providing search result and if optimize for Google you will come here
Compete Rank : 65   Quantcast Rank : 409  Alexa Rank:58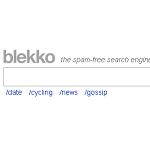 The company was started in 2007 by Rich Skrenta who is well known for starting Newhoo. Blekkos stated aim is to provide a better search result than google. Looks like they have achieved it.  Not only that they are slowly growing. Another thing this is one of the major search engine which is not showing the results from Google or yahoo, means you must seriously think about doing SEO for Blekko.
Compete Rank 499 | Quantcast Rank 631 | Alexa Rank. 1182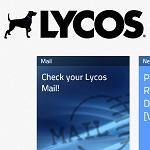 Lycose was started in 1994 and in 1999 it has become the most visited portal in internet. However it is an old story and it now enjoys around 4.5 million unique views/month. The about us pages says that search result is supplied by yahoo. SO if you optimize for Bing you have done with Lycos
Compete Rank  835  Quantcast Rank 347 |  Alexa Rank. 3296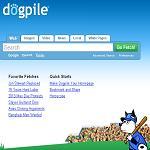 Dogpile started 1996 and it is estimated to have 2 million unique visitors/month. It combines search results from google and bing. So if you have done with google and yahoo (bing) then you are done
Compete Rank – 700 | Quantcast Rank – 876 | Alexa Rank – 3545.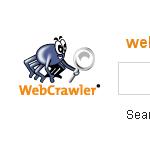 Webcrawler combines the search results from google, yahoo and Bing
Compete Rank -128 | Quantcast Rank – 1270 | Alexa Rank – 4500.
Looking for Seo Packages to improve Search engine Result position?? Then you must read this, to avoid google penalty!! http://sajith.snydle.com/seo-packages-for-search-engine-optimization.html
Most popular search engines in the world
These are the other 5 most popular search engines in the world (10 to 15)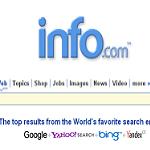 Info brings search results from google, yahoo, Bing and yandex. The search volume may be less. But You can get a good amount of traffic if you do your search engine optimization for yahoo, bing and yandex
Compete Rank -371 | Quantcast Rank – 286 | Alexa Rank. – 5270.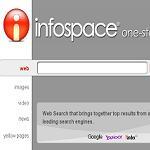 Infospace catter aroubd 20 million people. it has a surge in traffic in recent month, so that close watch is necessary. As per their claim they brings the best of google, yahoo and bing. So to come to the first page you must be in the first two or 3 results in either search engine. Recently the parent company has changed its name as blucora.
Compete Rank – 62 | Quantcast Rank | Alexa Rank-1365