You can see collection of Best jokes after Rahul Gandhi Interview with Arnab Goswami found on twitter, Facebook and other site and other sites.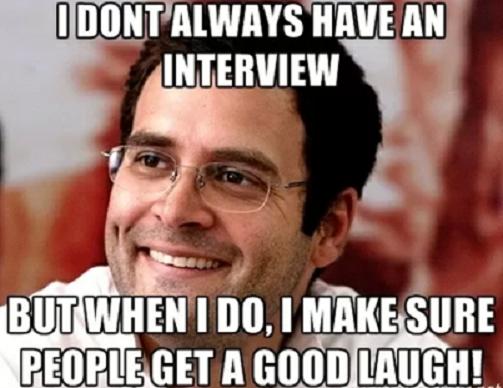 Rahul Gandhi Interview
In fact I enjoyed it better than a bollywood thriller.  After the interview I felt like it a tamil movie where the villain (Arnob) is attacking poor man (Rahul Ganhi). Unfortunately our style mannan Rajini Kant was too busy. Otherwise he would have come and saved Rahul from this monster at the end of interview (Singam thaniye than varum means Lion will come alone) with he might have asked Arnob to stop this show for ever. (Basha oruvatti chonnal, athu noor vatti chonna mathri!!!!)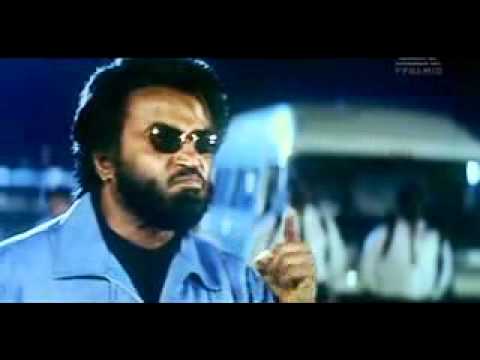 Social Media Reactions about Rahul Ganhi Interview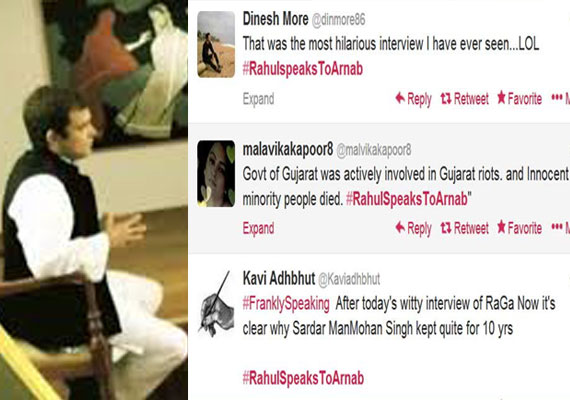 http://www.indiatvnews.com/politics/national/social-media-flooded-with-jokes-on-rahul-gandhi-interview-india–14591.html
Rahul Gandhi' Top Answer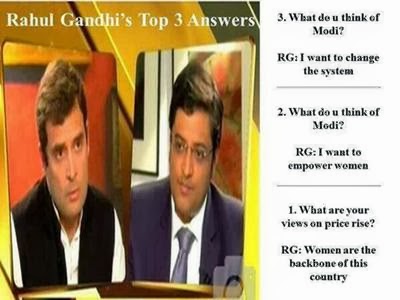 Best Rahul Gandhi Jokes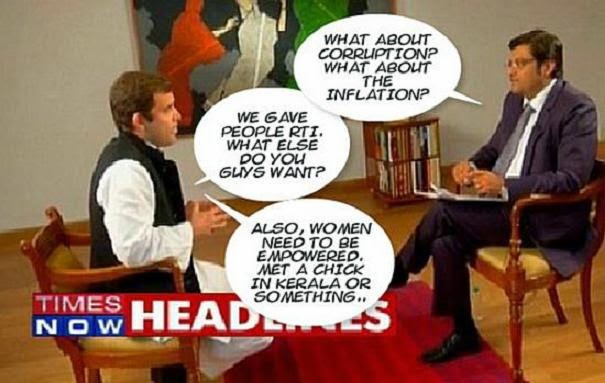 Rahul Gandhi Interview in Youtube
Hitlers Reaction about Rahul Gandhi Interview
This is collection from the other sites in internet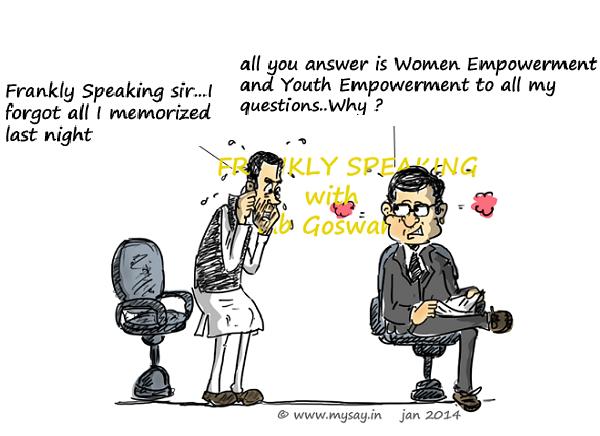 2. What is the answer to Life?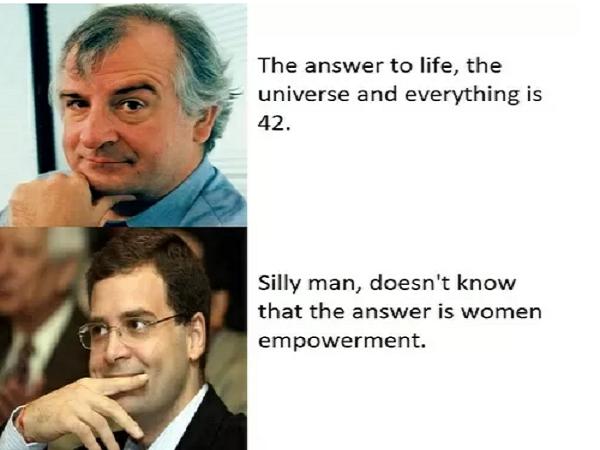 2. Can you rate Indian voter before and after the Interview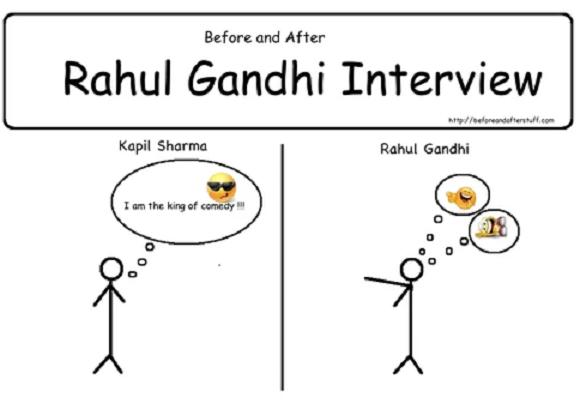 Rahul Gandhi On Right To Information Act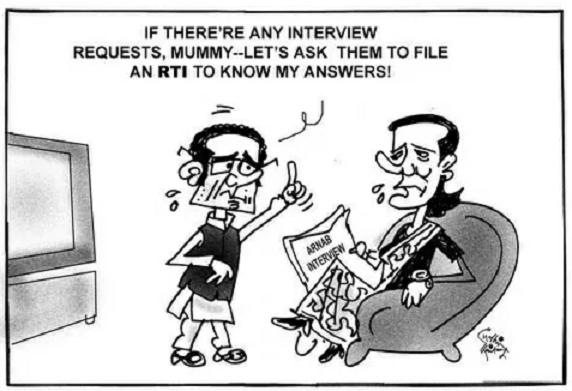 5. What is the difference between 1984 riots and 2002 Riots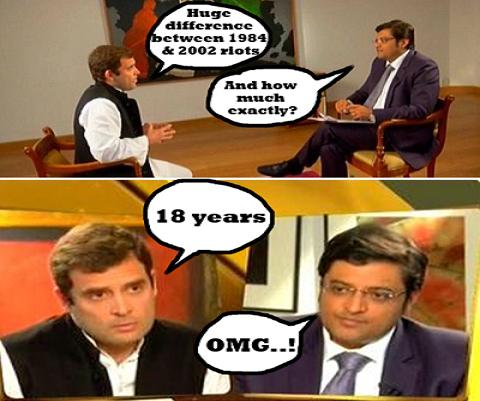 Do you affraid of Modi?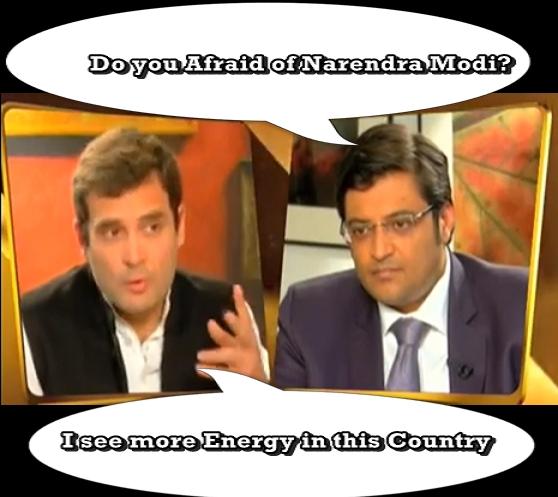 Another Hilarious Version found in Youtube
Sonia's Reaction about the interview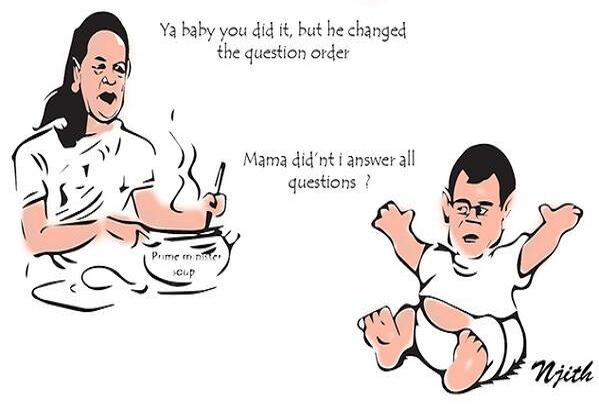 How to uplift Women In India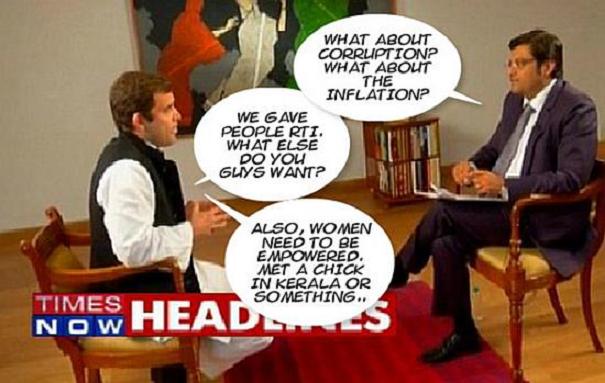 Another Video of Rahul Gandhi Interview on Youtube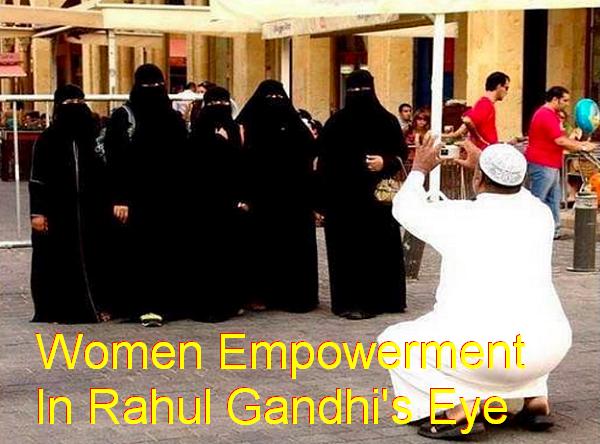 Rahul Gandhi On Interview
Conclusion
Hi Rahul Gandhi and Arnob. Special thanks for both of you giving a spectacular show. I hope you both will give us again such interviews