What Is Online Advertising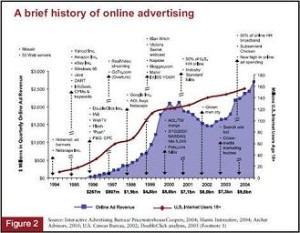 Are you never done online publishing and wondering what is these online advertising? Online advertising normally refers to advertising your product through internet by utilizing search engines, millions of blogs and website. Basically if you place an advertisement of your shoe shop, on a blog that have different shoes or reviews of each new shoes, then there is fair bit of chance that the visitor to that website may visit your online shop and buy some thing from you. Another method is publishing your product in online portals like ebay, trading post, reatlestate.com.au as these website have lot of potential buyers. Normally these website charge you a fees to put the advertisement or pay commision when the product is sold. There are lot of advertising agencies which is acting as mediator in between publishers and advertisers. These agencies will show advertisements on their publishers website. Normally they charge around 33 to 50% as their fees or commission.
Image Courtesy : http://thefutureofpublishing.com/industries/the-future-of-advertising/
Are you looking for some good online advertising companies for your blog or website. Well it is always better to try it your self to find out the best for you. The performance of online advertising depends on lot of factors. It will vary according to demographics of your website, the audience, the niche you are catering and the demography of the advertising company. It will also vary according to the placements, color, quality of content.  So all these factors will be different from site to site. However I am giving you some guidance about online advertising companies, on my web publishing experience and testing. So please understand this may not be true for you. This article is just a platform which will guide you to find out your own best online companies. For example if you cater India, then you may have to consider Tyroo as your one of the major advertiser, where as if you cater USA, then Tyroo is really useless for you.  So this article gives you some idea to select online advertising companies for your website
Best online advertising
There are different types of online advertisements
Banner advertisements
text link advertisements
pop up and pop under advertisements
private advertisements
Since this article deals with advertising companies for web publishers I have to cove 3 main categories, that is banner advertisements,  text link advertisers and pop up advertisers. However I am going to cover only banner advertising companies and text link advertising companies.
Online Banner Advertising
Highlight: Google adsense and media.net is the best as per my experience
1.Google adsense
Link: www.google.com/adsense/
Do you think Google is a search engine?? If so you are mistaken. Yes you are mistaken. Because Google has grown silently as the biggest advertising company in the world. Then what is their Search engine?? It is the platform to do their advertisement business. Their search engine is like a milk truck. They carry online advertising on their search engine (their milk truck). To carry milk you have to keep your milk truck clean and hygiene. You have to maintain it at top condition. Otherwise your customers will go some where to transport the milk. Like the same way Google is keeping their search engine clean, up to date and  family friendly so that the potential buyers and public uses their search engine
The Google adsense it the non disputed leader in the web publishing. And they are so flexible and they will approve your application if you have a good blog. Since advertisers can target their advertising locally, they get better result with less click, and because of that they can afford better pay out for Clicks. More over it is better for publishers as high CPC is always good for publishers.
(image: this is an image from internet. It is not my earnings image nor my account image)
1.A. Media.net
Link: http://www.media.net/
Media.net is a best alternative to Google ad-sense. It help us to increase our earnings to double, if you use it along with ad sense.
Previously Media.net was the best alternative for  Google ad-sense. But today it is as equal or better than Google ad-sense for earning and conversion. I am getting around the same amount as ad sense.. So I have rated them as equal to ad-sense.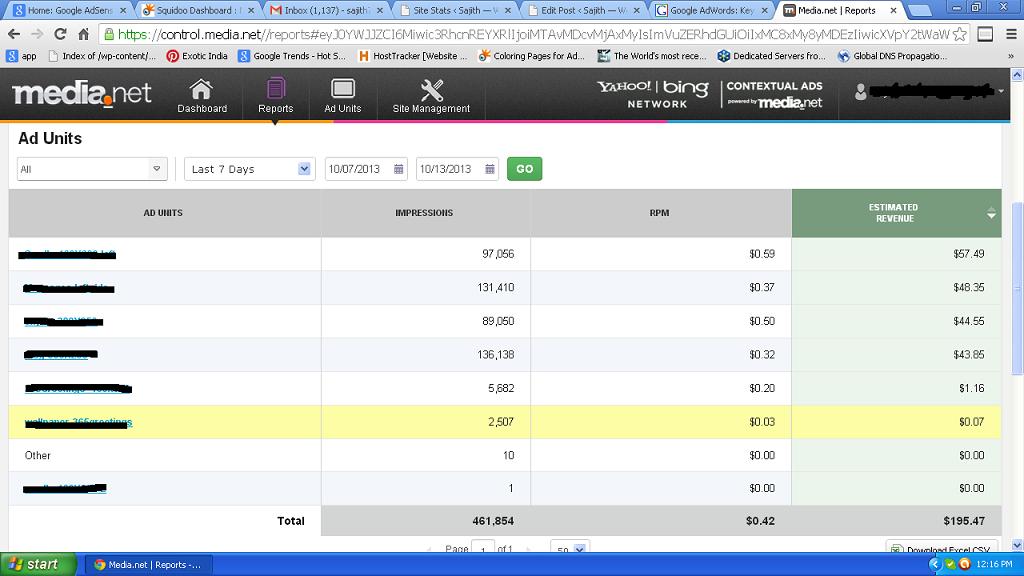 2. Value click Media:-
link: Valueclickmedia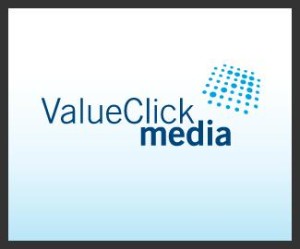 They are second as per my experience in earning wise. They have a good average CPC and honest reporting made them as my second choice. However they keep lot of conditions like you have to have only 2 banners and place their banner on top etc etc. I have not tested if the ad-sense income reduce if we remove Google ad-sense units or reduce to one unit. I was running it as supplementary through advertisement rotating script.
3. sovrn.com
Link: sovrn.com
It is the newcomer to market and within short time it has positioned as a leading advertiser. My testing has confirmed that it is good and honest. (as per my belief). So I am using it as a supplementary banner under my content. Previously I was using chitika (some people call it as cheatika, and I have seen one blog with that word). However the result was so drastic, and now I am not even feeling to visit chitika. So I recoment you to try sovrn.com
So go For Federatedmedia.net and do a trial yourself.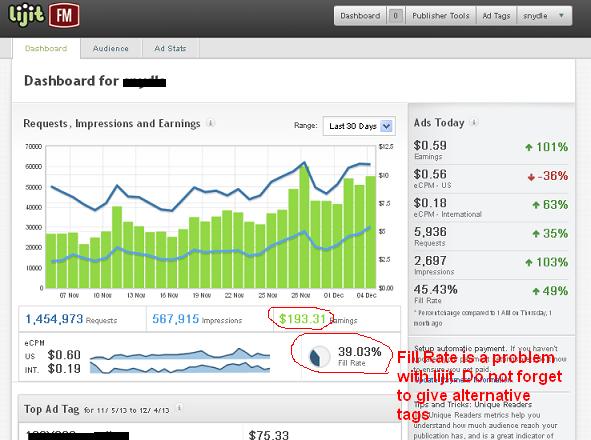 4. CPX-interactive:
Link: http://www.cpxinteractive.com/
I am using it as a supplementary banner. I am not particularly happy or sad. Since it is from yahoo I hope there is no click fraud or cheat report. I was not able to get very good or bad result. So I think you can also have some trial. For me the ecpm was only 0.2. This people are affiliated to Yahoo right-media exchange
5.Chitika
link: http://www.chitika.com/
In our home we make our waste to compost or we put our old food as a fertilizer to plants and vegetables. Our thought at that time is that any way it is waste, so let the vegetables grow better so that we can get something. Same way if you have any unusable inventory place in your website chitika can be used. Like old food which can not be eaten due to health hazard, you may have web spaces which can not be used for premium advertisers. Like you do not want to place an ad-sense advertisement bottom most part of your website.
Any way I ask you to have a trial your self
5. Clicksor
Link: No link (to suspicious sites)
There is always something we consider as toilet paper. But there is another thing called as used toilet paper. If try to use it you may get others sh*t on your a**. For me clicksor happened to be like that. Even I am afraid to visit them, as I have got infected lot of times by the websites that use Clicksor. Unless Clicksor have the technology and commitment to protect their publishers from mal-wares and viruses I will not recomend them
Other banner advertisers: Bid advertiser (not tried)
Text Ad Links
1.Infolinks:
Links: http://www.infolinks.com/
Info links is the leader of text link advertising. Their pay rate is good especially considering the fact that text link ads are supplementary and it will not eat your banner advertising place. I have seen lot of searches for the key phrase "Infolinks vs Adsense", Please understand that info-links is text link advertisements and ad sense is mainly banner and link unit. (link unit stand as a separate unit). Both are different products and you can not compare. It is like comparing car with a bus. So when you do test compare only with other text ad link advertisers like kontera and vibrant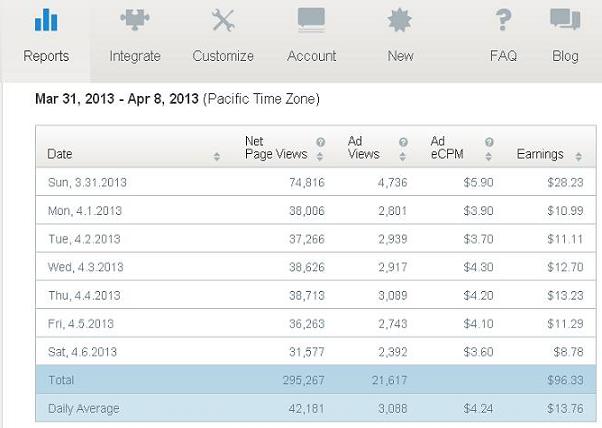 (image from  my account)
Kontera:
Link: Kontera
Kontera was first to introduce the text link ads (if I am right). Infolinks came later. But as per my experience earnings from infolinks is at least 20 times more than kontera for same amount of traffic. If you question this to their support, you will get an answer similar to the following
" We are working with top brands like microsoft, dell, intell etc).
I have booted them on the day when I saw my earning was 2 cents for 13 clicks. (even in Uganda people will pay at-least 1 cents/click). So if you want to work with Big brands without money, then join kontera (they eat all the money). However I am not interested to work for big brands without money. The below is my Dash board for the latest Trial at july 2013. They have granted me 1 cent for 31 clicks. Thanks for them and a nice GOOD BYE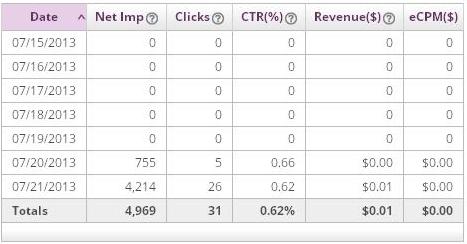 Declaimer: The above opinion and case study is with my experience.  Online web publishing is totally vary from place to place.  Some time what worked for me may not work for you. Kontera manager Mr Jonathan has high lighted me on the comments of my post kontera vs infolinks that their advertisements are doing good for websites targeted to United States. So I recommend you to do a testing of all the advertising agencies before you are coming to a conclusion.
If you have any query about this please do not hesitate to leave a word at comment form. I love to reply for legitimate comments.