"One child, one teacher, one book and one pen can change the world."
– Malala Youzafzai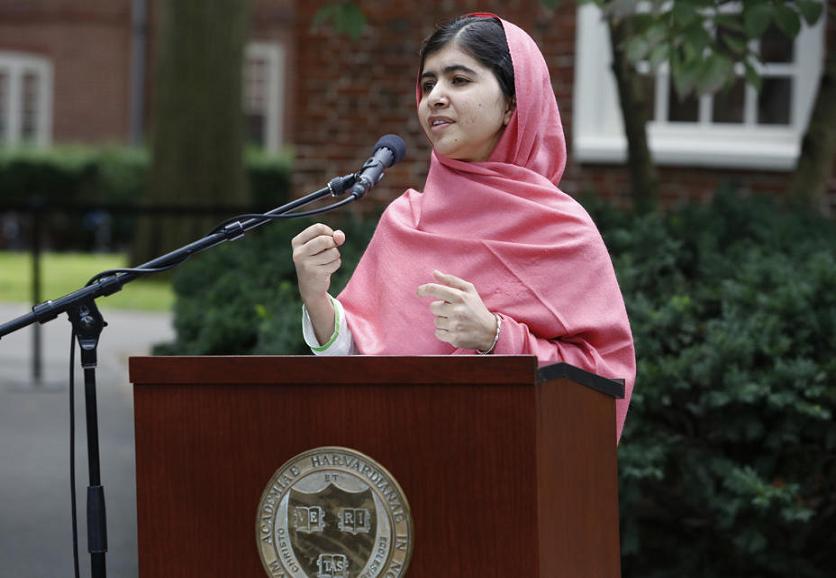 When everyone else is spending their riches on material things and taking for granted the education they have been given, one girl in Pakistan fights for children's rights on education; Malala Yousafzai. Malala is just a 16 year old girl from Swat Valley of Khyber Pakhtunkhwa, Pakistan. Imagine your own daughter fighting for her and other children's rights at this young age; she is the hero of the new generation.
Congratulations Malala Youzafzai !!!!!. You will be our inspirations in coming years. Each and every girl will get inspiration from you
I happened to stumble upon a blog site here that is created by one malala activist. (Note: this blog is not associated with malala. So if you provide donation it is going to the blog owner)It was a dedicated blog site for her, with news articles, videos, and even fun stuff like wallpapers. Once I read the posts, I cannot stop admiring this courageous girl. Truly this young girl has become an icon for the youth and even an inspiration for the rest of the humanity.
Who is Malala Yousafzai?
"I didn't want to be imprisoned in my four walls and just cooking and giving birth" – Malala
Most of you, including me, have probably heard the name of this girl right after she was shot in the head as she was heading home from school. Malala Yousafzai, the 15-year-old Pakitanigirl, whose "crime" is the desire to be educated and be not "imprisoned in the four walls and just cooking and giving birth", was shot in the head by the Taliban gunmen.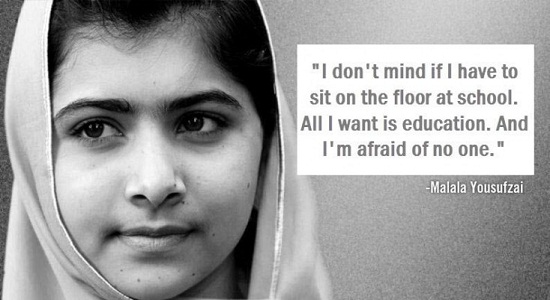 Image Via
Malala Yousafzai Biography
Here is her story. Malala came from an average family, with a father who founded a school and started with just a few pupils, a loving and attending mother and two younger brothers. She started her fight when Taliban started banning girls from going to schools in 2009. During that time, she was one of those who were banned, so she started writing a diary. The diary was under the pen name "Gul Makai", and it was written for the British Broadcasting (BBC) website. You can read the Diary of the Pakistani Schoolgirl.
Through her diary she mentioned the military operation and situation on Swat Valley. She wrote about her experience and feelings on their current situation. When you read her diary, you can never feel the fear of a child, all you can see is her strength and hope for education and living. In the long run, the pen name was dropped and everyone knew it was Malala who was writing these posts.
When everything was restored in Swat Valley, she appeared on several TV channels for interview, like CNN. In one interview she said;
"I have the right of education. I have the right to play. I have the right to sing. I have the right to talk. I have the right to go to market. I have the right to speak up."
Speaking with conviction and encouraging other young girls to join her in this quest. Her articles and statements were also published locally and internationally. She was even helped by a documentary film to be famous and naming her as the Chronicler of the Chaos. She was later known as an advocate for girl's schools.
She was then nominated for the International Children Peace Prize In 2011, but was not awarded. However, on that same year, she won Pakistan's first National Youth Peace Prize, which is now known as the National Malala Peace Prize. Because of this, she became an icon of many young girls, which posed a threat to the Taliban.
Malala Youzafzai Shot: The Pakistani Girl Who Was Shot for the Desire to be Educated
Thus, In October 8, 2012, Malala and two other young girls were attacked by two gunmen in her school bus. She was unconscious for 10 days, obtaining a head shot where the bullet went inside her neck and got stuck. The Taliban claimed credit for the incident and swore to kill Malala. They were angry because Malala encouraged western ideas such as the education of women. And they said they did not tolerate people speaking against them.
"It's hard to kill. Maybe that's why his hand was shaking" – Malala
Malala has fully recovered from her attack despite her critical condition. She suffered no permanent brain injuries and has undergone several surgeries in Pakistan and the United Kingdom. She now lives in UK with her father.
The Rise of the Brave Girl
"I raise up my voice-not so I can shout but so that those without a voice can be heard…we cannot succeed when half of us are held back." – Malala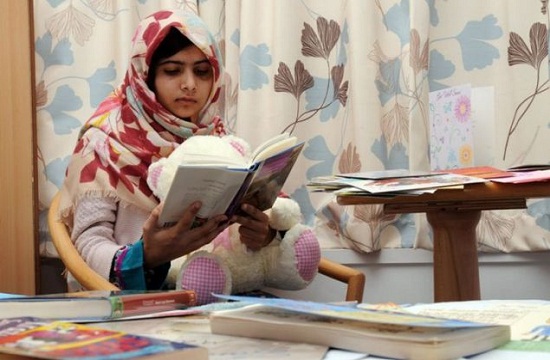 This March, she went back to school in Birmingham, England. Even though she is still recovering from her injuries, Malala continues to raise awareness and leads the Malala Fund, wherein they will be sending 40 girls to school and hoping that the 40 girls will soon become 40 million girls. Isn't that truly inspiring? As stated by her father, "She is the daughter of the world". And indeed, she is.
Her story was one of the chosen few around the globe, broadcasted on CNN in their documentary called "Girl Rising". The program centers on extraordinary girls who have the voice and power to change the world through education. After the shooting incident, it did not stop Malala. She was even braver and stronger to fight for what she believes is right and just. She has continuously been talking on interviews and international TV stations to voice out her advocacy. She was even invited to speak at UN on her 16th birthday. "They thought that the bullets would silence us, but they failed, and then, out of that silence, came thousands of voices." She said with conviction. Although she says she held no hatred for her gunmen.
"I don't want revenge on the Taliban, I want education for sons and daughters of the Taliban."
She also shared that she does not want to revenge and does not hate anyone. All she ever wanted was to speak for the right of every child for education even the Taliban. Who would have thought that this young girl, shot and almost died, would say something like this? When everyone else is fighting and killing each other for nothing, here is a young woman, ready to forgive and give.
Malala Yousafzai for Nobel Peace Prize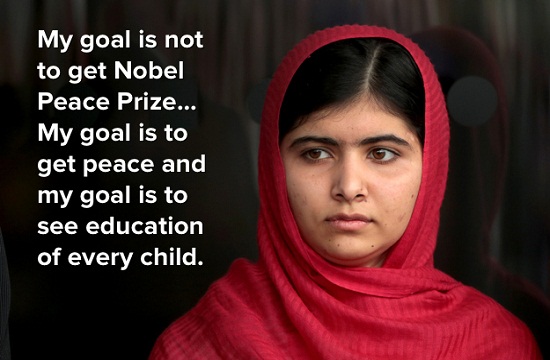 Image: Buzzfeed
Just recently, she has been nominated for the Nobel Peace Prize, and is one of the hottest contenders. I believe she should be given this award simply because she has become an inspiration not only for her countrymen but also for the whole world. Not everyone, even men, can fight like she did. She did not have to fight like a soldier; all she did was raise awareness and did not stop even after a critical situation. Her yearning for education and other's education is beyond compare. Her passion for her advocacy is incomparable. And despite what happened to her, she has a heart like an angel.
Malala Yousafzai is just one of the youth of today's generation. But she speaks for millions of those children who are yearning to be educated, children who are hoping to have a better future. Education is indeed a right; it should be given to everyone, young and old, man and woman, rich and poor alike.
Malala Youzafzai Quotes
As I continue to know about who Malala is, the admiration for the girl grows even bigger. For someone like me who was given the chance to get the proper education, I just can't imagine to be uneducated. And I truly commend someone like her to desire to be educated. As she continue to rise and fight for the freedom for the youth and girls to have the proper education, she has a lot of notable quotes that can truly inspire anyone.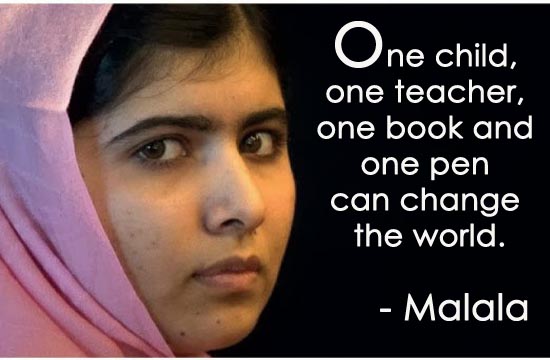 Some of the best and truly inspirational quotes from Malala Youzafzai are:
"We realize the importance of our voices only when we are silenced"

"The extremists are afraid of books and pens, the power of education frightens them. they are afraid of women."

"I don't want revenge on the Taliban, I want education for sons and daughters of the Taliban."

"Let us pick up our books and our pens, they are the most powerful weapons."

"I think of it often and imagine the scene clearly. Even if they come to kill me, I will tell them what they are trying to do is wrong, that education is our basic right."

"Read thousands of books and I will power myself with knowledge. Pens and books are the weapons that defeat terrorism."

"Dear fellows, today I am focusing on women's rights and girls' education because they are suffering the most. There was a time when women social activists asked men to stand up for their rights. But, this time, we will do it by ourselves."

"We will speak for our rights and we will bring change through our voice. We must believe in the power and the strength of our words. Our words can change the world."
Six quotes from the Malala interview that will inspire you
Quotes fromThe Current interview with Malala Yousafzai, who was just 15 years old when a taliban terrorist shot her in the head as she travelling to home from her school in Pakistan.
What Malala imagined she would say to the Taliban before the confrontation.
1. I would tell him that shoot me but first listen to me. And I would tell him that education is my right and education is the right of your daughter and son a well. And I'm speaking up for them. I'm speaking up for peace.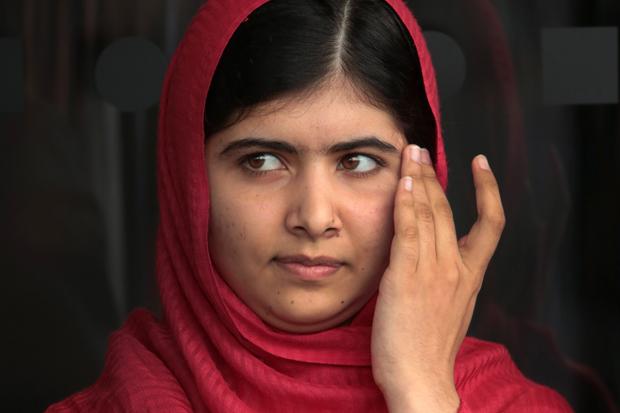 Why should we be silent? Why don't we speak up for our rights? Why don't we tell the world what is happening in Swat.

What the terrorists are doing is against Islam because Islam is a religion of peace. It tells us about equality, it tells us about brotherhood, it tells us about love and friendship and peace, that we should – we should be nice and kind to each other.

Malala Yousafzai signs the United Nations guest book while attending United Nations Youth Assembly on July 12, 2013 in New York City. The United Nations declared July 12 "Malala Day." Yousafzai also celebrates her birthday today. (Photo by Andrew Burton/Getty Images)

There are many problems, but I think there is a solution to all these problems, it's just one and it's education. You educate all the girls and boys. You give them the opportunity to learn.

When I look at my goal, my goal is peace. My goal is education for every child.
Ref: in-her-words-6-quotes-from-the-malala-yousafzai-interview/
Prophet Muhammad Born to eradicate evil from this world. He established Islam with good faith and vision. Now he has send another girl named as Malala Yousafzai to spread His message to the mankind. Let us wish all the best for her and pray for a noble prize to her.