Recently Mr.Sanket Dhume of media.net contacted me to find out any inventory is there to spare. In fact I do not have any advertising inventory, as I have allocated all my advertising inventory to l ad-sense advertisements and they are pretty good. As per my experience adsense is the best option available for small and medium publishers. So I have replied him that I am happy with adsense and there is not much inventory left for other advertisers. However he has informed me that they are managing yahoo, Bing advertising inventory and it is as much good as adsense.
Note: I found that CPM is very good. They are now my second highest revenew earning program.
After some thought I have decided to give a go ahead, as I was always been a look out for an alternative advertisement network. So I send an email to him and they have set up an account for me.
After about one month experience I found that these people are really good  and emerging as a real alternative to ad sense. Now the revenue ratio of adsense and media.net is around 60:40. Infact if I take the ecpm/unit media.net beats adsense.
I have tried CPX_interactive before in that place, and it used to bring hardly 5 usd/day. So with my openion media.net is emerging as real alternative to Ad-sense
As per image you can see that average I am getting 0.48 rpm and that is a very good rate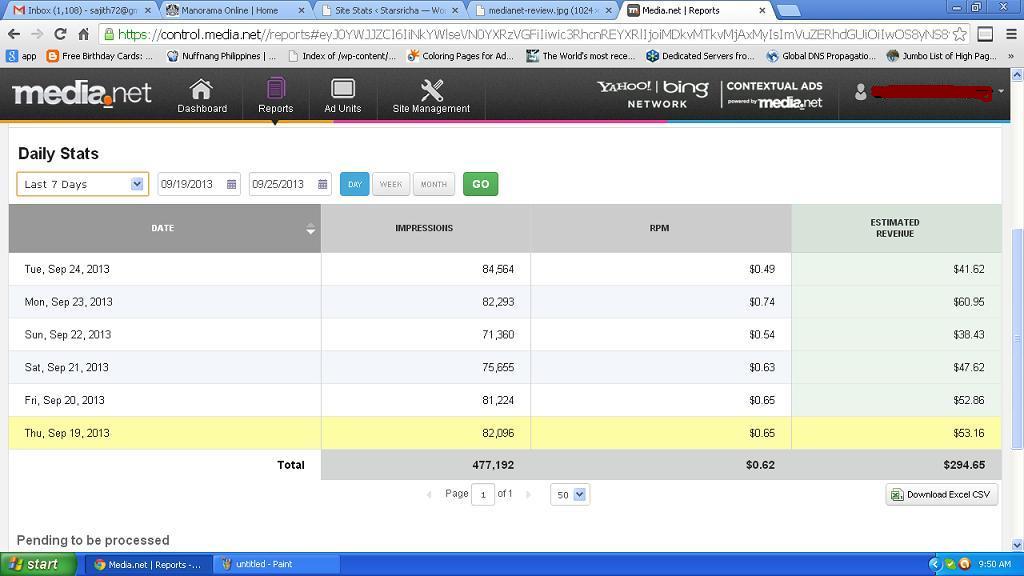 CPC and cpm vary according to your nice. the image I have shown is from a general site. General sites will have more traffic for festivals and occasions.
I have put 3 adsense units in the page and I make 1.2 usd cpm (per page). that means I am getting around 0.4 to 0.6. Medianet also gives us the same. So I think if your niche is some what higer area like technology you should get better revenue.
Media Net earning Per page and Units
Media net allow upt0 3 units per page. But I have placed only 2 units as I found that the third unit is not making much. Infact it was reducing the total earning. You can see the below photo to have more detail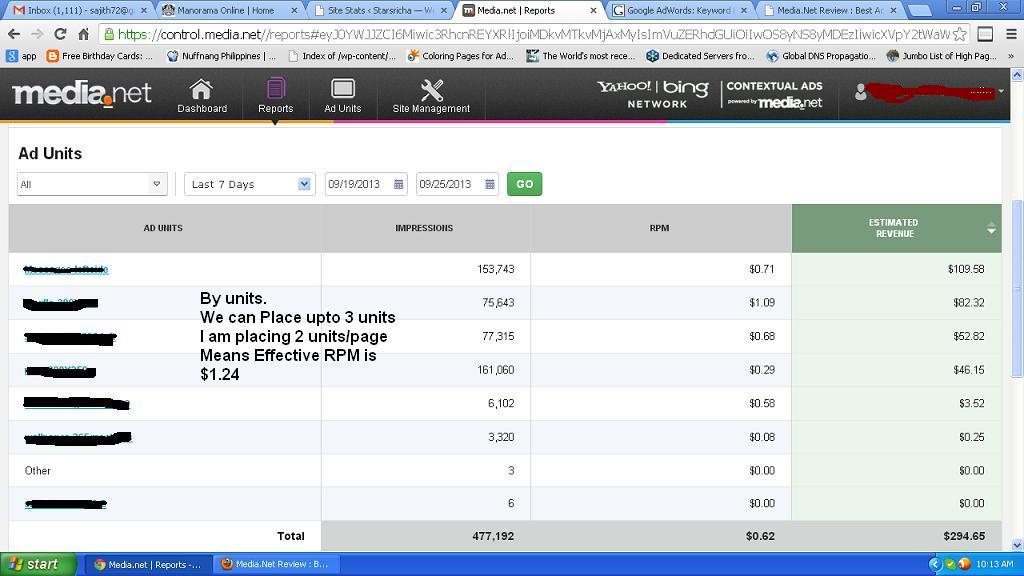 How to Join in Media.net
Media.net is accepting blogs and websites with considerable traffic from US. I was not aware about media.net. But they have invited me to join with them. Otherwise you can request an invite.
If you click the below link you can see how to get invited to media.net
http://www.media.net/publishers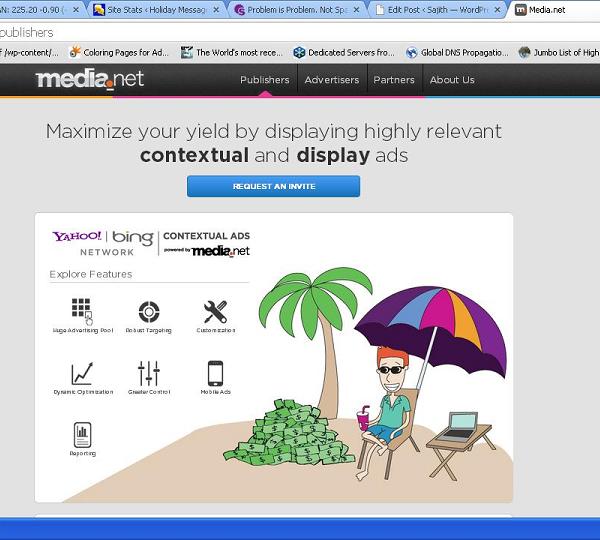 bing adsense
Are you looking for Bing Adsense or an advertising solution from bing, just like adsense, then media.net is offering the same. Media net is offering technology platform, where as yahoo, bing offer their traffic and search volume to advertisers through media.net. if you are looking for bing ads for publishers, then better request an invite from media.net. We can call it  adsense bing.
bing ads vs adsense
Bing offers their advertisement inventory through media.net, where as google offers their advertisement inventory direct through adsense.
Bing provides you category and dedicated account manager, where as google puts you through content matching. You can write any niche in for google adsense since ad sense will do the content matching.
Media net turns around better cpc/unit. But collectively adsense does better, since they have more inventory so that you can have more unit. I have observed that whenever I add 3rd unit for media.net the conversion and revenue drops considerably.
Currently media.net is by invitation only. where as adsense you can apply. As long as you are honest and have a good blog they will approve your site.